Today marks the announcement of The Set Collection's first destination in the Americas, as well as the first resort property to join the collection – Hotel Esencia in Xpu-Ha, Mexico.
With an idyllic location along a stunning, Caribbean-facing beach on the Mayan Riviera,  this exemplary, luxury beach resort was once the private hideaway of an Italian duchess. Perfectly situated at the midpoint between Tulum and Playa Del Carmen, Hotel Esencia brings together a harmonious balance of privacy and luxury, surrounded by lush greenery and calming sea breezes.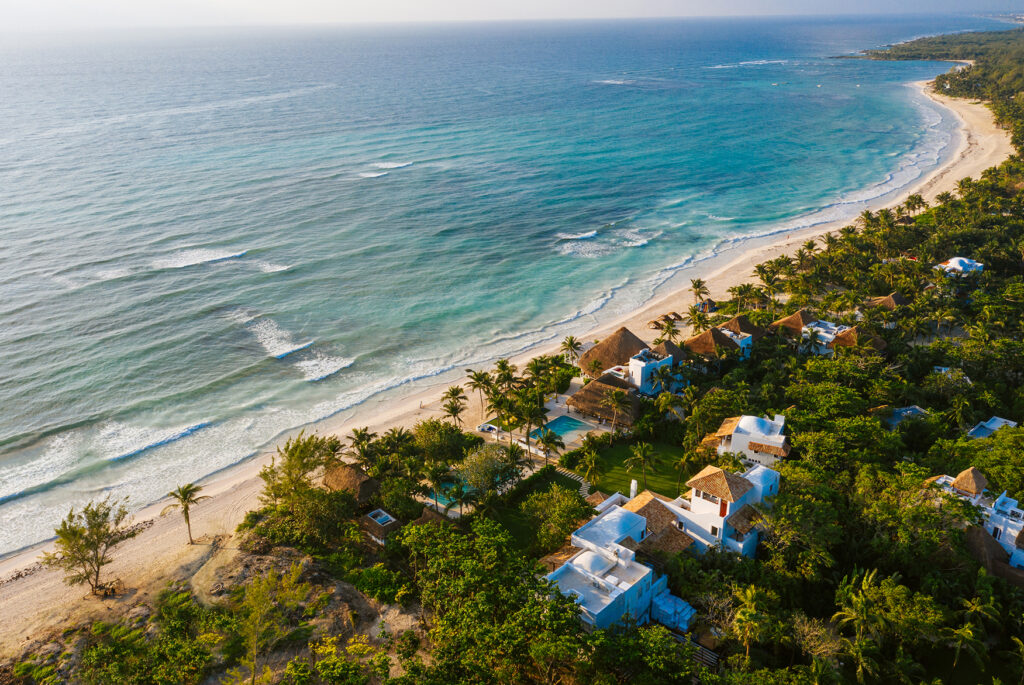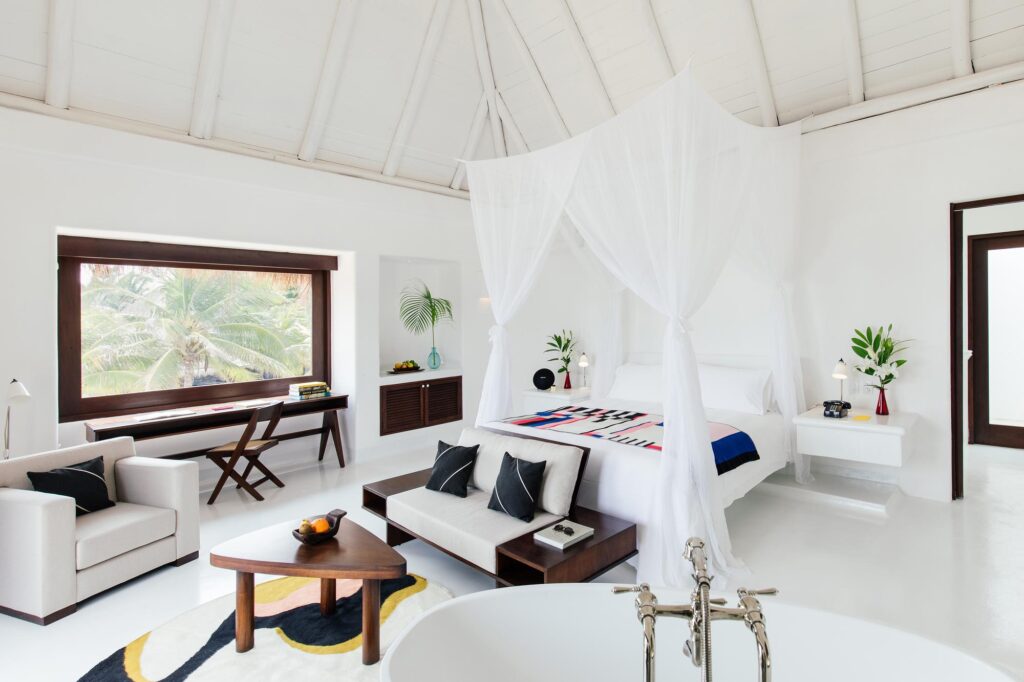 Bought by Hollywood producer and entrepreneur Kevin Wendle in 2014, Hotel Esencia places true emphasis on design, like many hotels in The Set Collection. Concisely composed of just 47 white-painted suites and 4 villas that overlook the Caribbean, guests enjoy stunning design and complete privacy. The property's landmark Esencia Mansion, a 12,000-square-foot retreat, was designed by architect Petter Svenson and Hotel Esencia's artistic director Juan Carlos Gutiérrez in collaboration with Studio Giancarlo Valle, and features three pools, a 20-seat cinema, blue-chip artwork, and an underground cocktail lounge.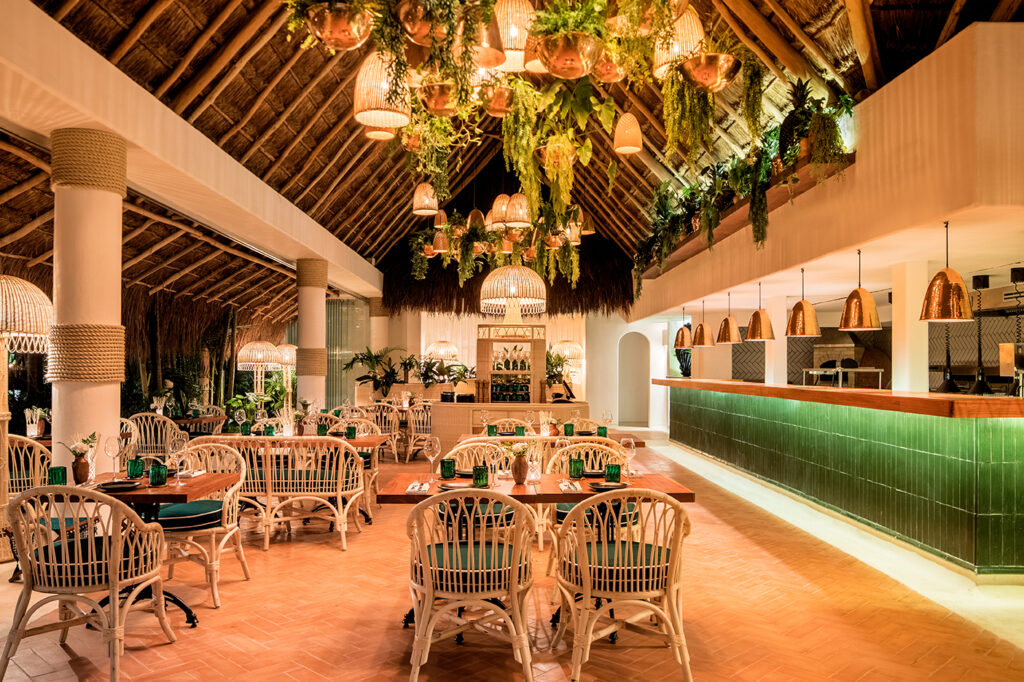 No strangers to good food, the Hotel Esencia features exemplary dining opportunities, from Mistura, a sea-to-table restaurant that amplifies Yucatan specialities; Beefbar, joining its sister outposts in Paris, Mykonos, and Dubai; and Taiyo, a Japanese sushi restaurant with a Mexican twist, complete with omakase bar. The hotel's spa is watched over by a statue of the goddess Ixchel, the Maya deity of love, the moon, and fertility; many of its luxurious treatments are Mayan-inspired.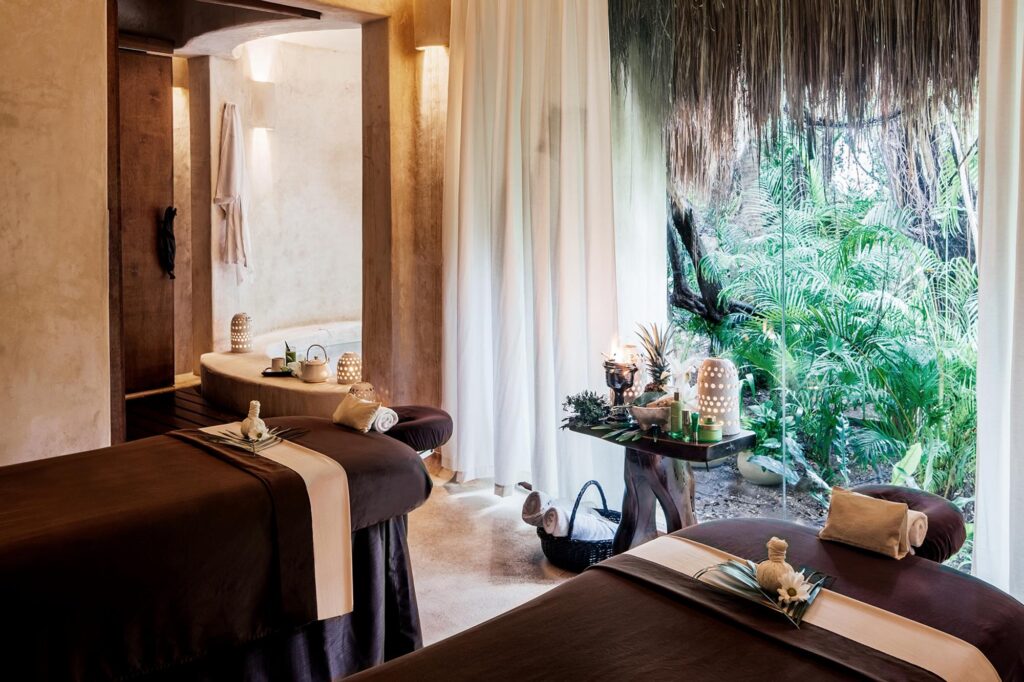 Hotel Esencia joins The Set Collection's sister properties, including founding members Conservatorium Hotel, Hotel Café Royal, and Hotel Lutetia, as well as The House Collective's four exemplary properties.
---
Reservations will be available exclusively via [email protected] for a limited time period, as well as via telephone on +44 (0)20 4525 1968 or +1 800 749 1706. Online reservations will be available soon, so be sure to sign up to The Set Collection's newsletter to be the first to know about this exciting opportunity.