With every rotation around our star, there's only one thing on our mind when it comes to opportunities – a new year means all new escapes! Whilst the world has felt like it's been in limbo for the past few years, 2023 is all about one thing, and one thing only for many of us: rediscovering all of our favourite destinations with a new perspective. Unhindered by limits, travelling this year is a resolution for many to renew their love for embarking on a journey, and at The Set Collection, we want to facilitate that renewal. And what better way than to consider travel on a seasonal basis? After all, making the most of the next year requires careful consideration and expert curation – both of which are our speciality.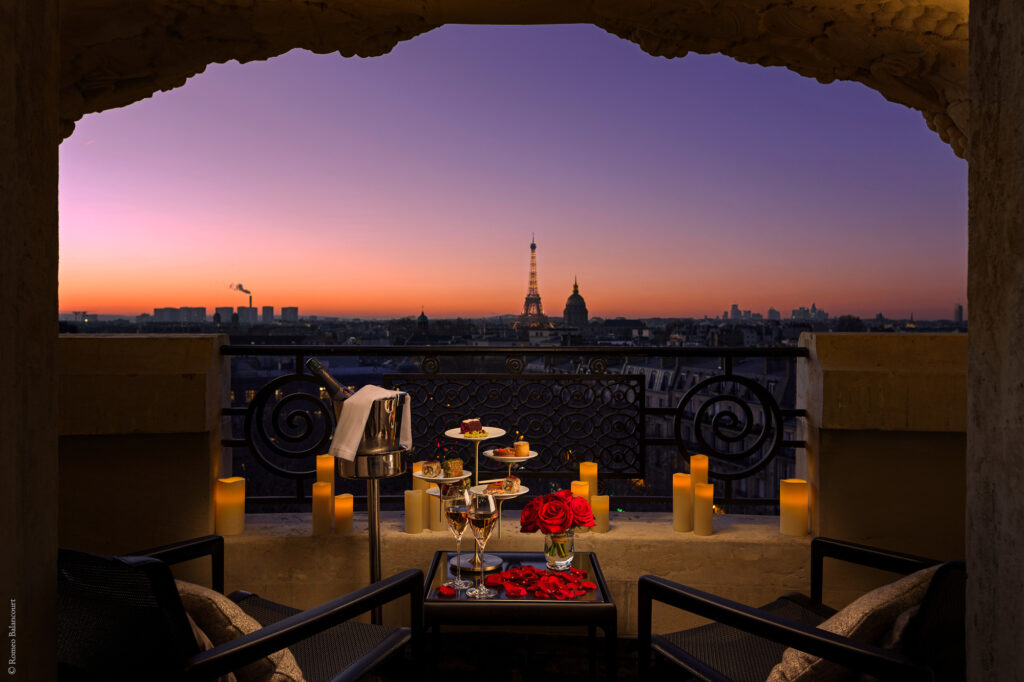 Spring In Our Steps
What could possibly be more refreshing than the onset of Spring? Birdsong in the air, the budding blooms of flowers everywhere, and the unfettered call of warmer weather enticing us out of our wintry hibernation as each day passes. And frankly, there are only two places that match this all too important renewal, with an energy that parallels the increasing joy that swells in us as the world becomes awash in rosy pink tints.
In Paris, this sense of renewal is everywhere, and we don't just mean the greenery and abundance of florals around the city. Indeed, everything is shiny and new in spring in the city, and nowhere moreso than the Hotel Lutetia's neighbour, the iconic Le Bon Marché. The rails are stocked with the latest offerings from the greatest names in the world of luxury fashion and beauty, and with splendid displays of the world's best craftsmanship to be unearthed, spring is certainly the best time to visit this treasure trove. Of course, there's much more to be seen in Paris, with the Left Bank retaining a storied, artistic nature throughout the decades that, not dissimilarly, is best unearthed in the light of the season. But that's a tale for another time.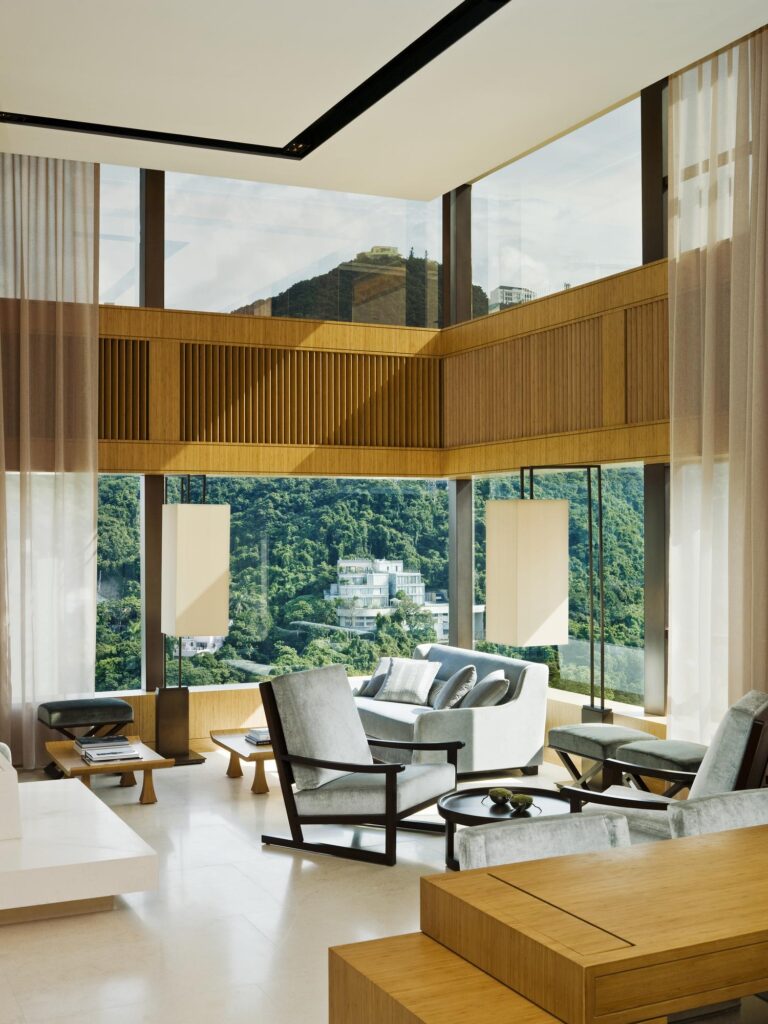 Further afield for springtime adventures is somewhere that continuously feels electric – Hong Kong. Renewal for the city is a little different, having recently broadened its horizons and reopened its doors to travellers from around the world. Discovery is back on the menu, but a basecamp is all too important – and that's where The Upper House comes in. Overlooking both the splendid verdure of the island and the concrete canopies of the city in equal measure, rediscovering Hong Kong in spring is bound to be an adventure on its own, with delectable dishes and an intoxicating atmosphere to breathe in.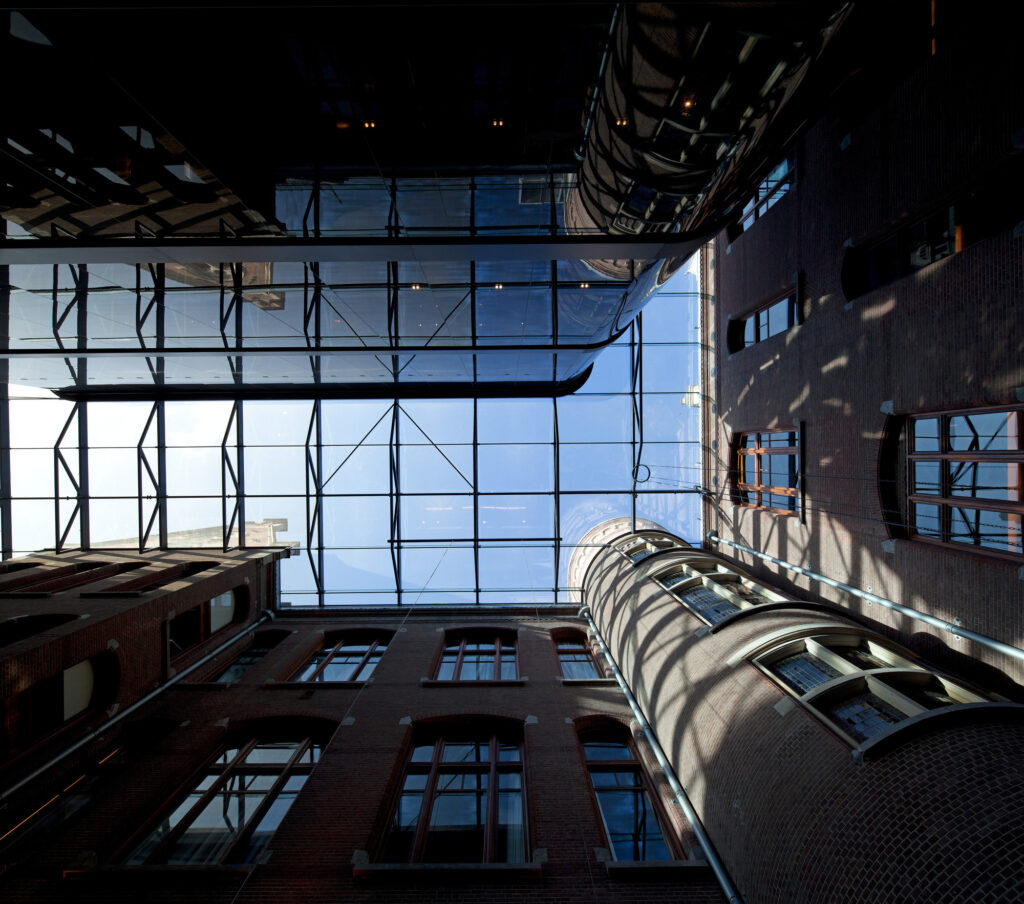 A Summer Renaissance
Ah, summer. That heady, heavy time of year where the sun beats upon our skin and the call of the cool ocean waters beckon us like sirens. And indeed, a time most associated with true escapism, as we all flock elsewhere to bask in the quiet, relaxed hum of the summer beat. But surprisingly, an escape to a city destination in not often the top consideration for many – and in the name of a new year and new perspectives, perhaps we can offer some intuitive insight into this renaissance?
A relaxed ambiance is the perfect mesh for the low-key, rhythmic nature of the summer season, and nowhere in Europe has a parallel attitude to this than Amsterdam. Whilst not perhaps the most immediate choice, think of this canal-strewn city as a Dutch oasis amongst your plans. With the blossoming of countless flowers and green spaces just behind it, the Conservatorium hotel has one thing that outranks many – the key to unlocking pure wellness. Summer is a time for relaxation and healing after all, and with the award-winning Akasha wellbeing centre in the very core of the building, one cannot deny that there's nowhere quite like Amsterdam for a wellness break.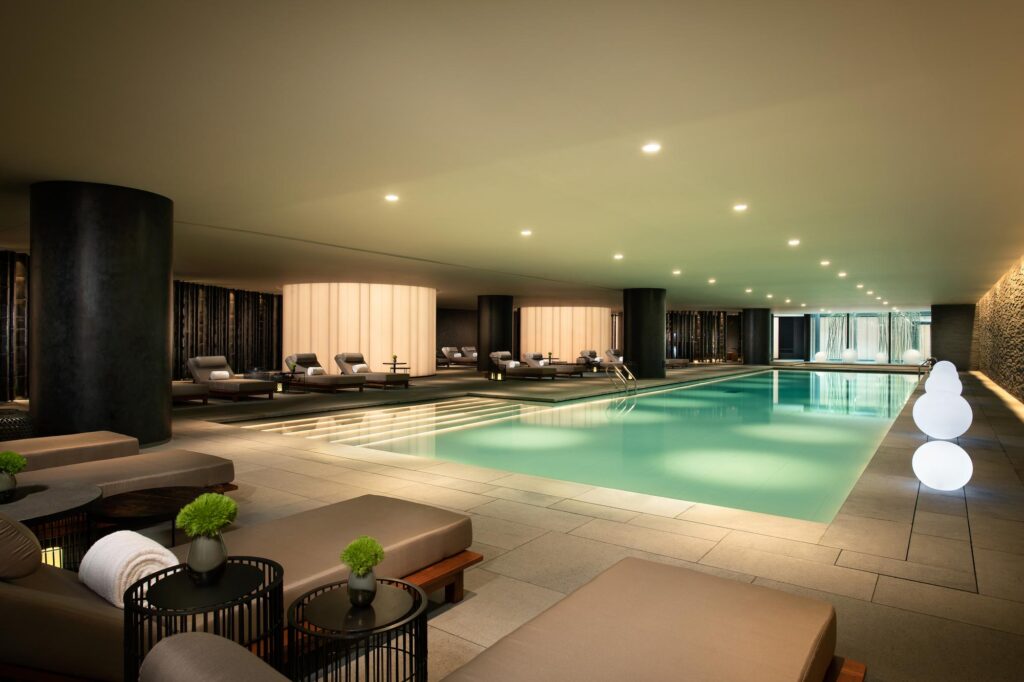 On the topic of summer wellness, another out-of-the-box destination for the summer is better known by its sweeping landscape of sky-breaching buildings. Yes, Shanghai is perhaps not even one's first choice for a wellness escape – but that's where The Middle House comes in. The magnificent pool and fully equipped gym aside, the Mi Xun spa is here to cater to your most intense wellness needs, especially in the height of summer. Curated treatments are the answer to your woes, whether you've been shopping or tackling business in the blistering heat, and before you know it, the summer heat is a worry of the past.
Falling for Autumn
Whether you're more 'fall' or more 'autumn', one thing can be said – this season is like limbo, a mere bridge between the warmth of the summer and the festivities of winter. But not anymore. Treating this season with the utmost respect it deserves is paramount, especially when one considers the comfort it brings. Post-heatwave and pre-snowscape, autumn offers a world of opportunity to discover destinations in temperate locales, allowing you the chance to soak in everything in sublime comfort.
Comfort, as it happens, is something that the Mamilla Hotel in Jerusalem are specialists in. And it's no wonder, too. With a beautifully composed series of restaurants and dining options, Mamilla bring new meaning to the concept of comfort food – after all, if everything is as delicious as their chefs make it, then everything is bound to become a comfort food! Overlooking Jerusalem's Old City and a stone's throw away from major historical sites, as well as the city's best shopping, having everything on your doorstep in this ancient city can only be defined in one way. And if you guessed "comfortable", you'd be spot on.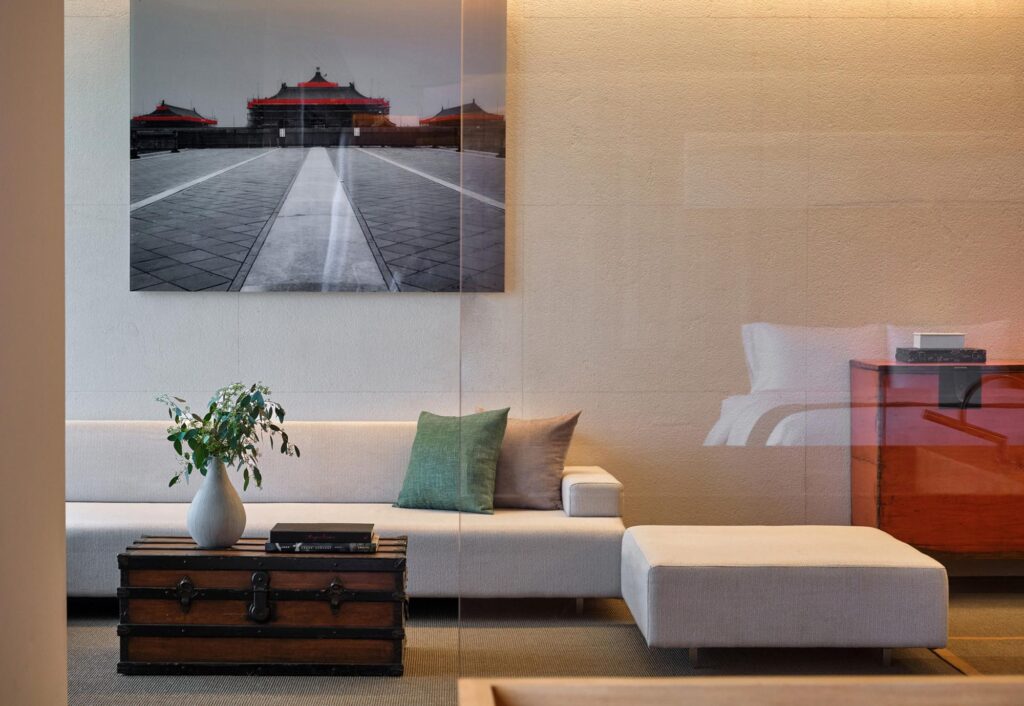 Of course, one may not correlate Beijing with the concept of comfort, but that's where perceptions can be changed when you look no further than The Opposite House. A veritable epicentre for comfort in the very heart of this iconic destination, seeing Beijing from the eyes of The Opposite House's talented teams are bound to make any trip to China's capital a comfortable experience. Plush linens and bedding are just the tip of the iceberg, too – immersing yourself in a world of culinary delights is the name of the game here, with a comfort for everyone. From Superfly's twists on Chinese favourites to the ambiance of Union's flawless cocktails, comfort is in every corner here.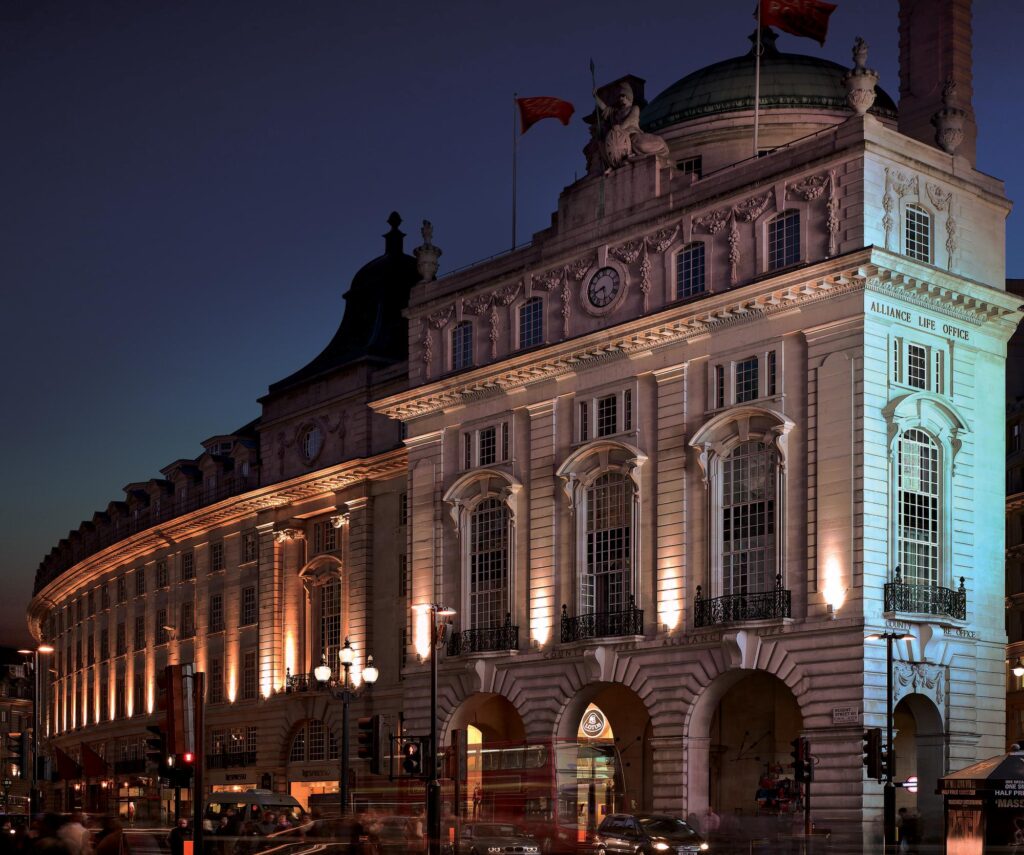 Wishing for Winter
For some, winter is the ultimate seasonal goal. From global festivities bringing light and joy to everyone, to the chill in the air encouraging us into our favourite knitwear and coats, winter is where wishes are made, and where wishes come true. And though we already travel in excess towards the latter end of the year, an escape prior to the madness of the season setting in is becoming an ever more popular option. So this year, take it to the next level, and find warmth in even the coolest of spots.
Take London, for example. As it becomes dressed up, twinkling lights displayed everywhere, London emanates a warmth unlike any other major European city. The beauty of the city sings in winter, even despite the weather – no matter the rain, snow, or winter sunshine, London remains a fabulous spot this time of year. And Hotel Café Royal is no exception to this rule. Maestros of the festive season and winter alike, you'll be transported away from the hustle and bustle of London's busy streets the moment you step through these doors, entering a world where luxurious rooms and experiences are all you can think about. In fact, we wouldn't blame you if you spent the holidays here as well – after all, when you are in this space, you have entered your very own Narnia, where time stands still and so do you.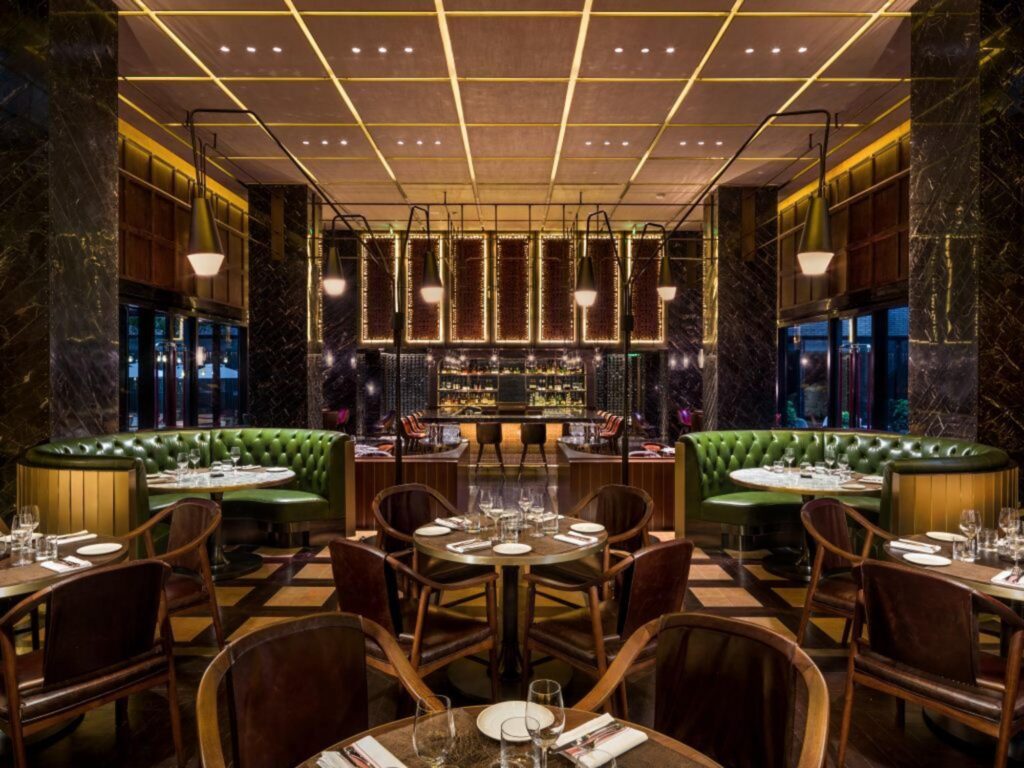 But winter means warmth as well, and one cannot think of warmth without thinking of flawless crafted dining moments. But when you're based in the Sichuan province like The Temple House is, you've got an extra layer to that culinary decadence – a spicy one at that! The home of one of the world's foremost cuisines, discover a world of heat-imbued Sichuanese cuisine on your doorstep, or simply stay a little closer to your comforts and experience The Temple House's equally as flawless menus at Tivano and the Mi Xun Teahouse. Oh, and one more thing – when in Chengdu, do what you must, and visit the nearby panda sanctuaries. If that doesn't warm you in the chill of the season, we're all out of ideas.
So, have we got you feeling inspired? If you're not quite there yet, why not discover some of our effortlessly curated Offers? With plenty of options to enjoy, you'll have a packed itinerary in no time.