Treating dining like an art form has become a speciality – and over the years, each culinary delight has transformed the Conservatorium into a museum of excellent food and drink.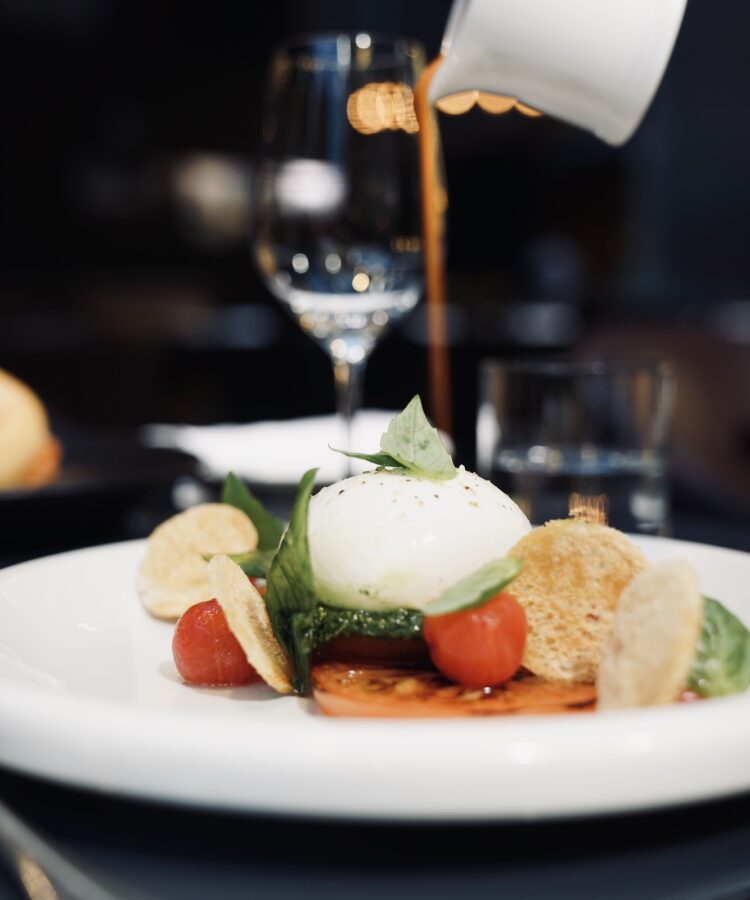 OVERVIEW
In the heart of the Museum Quarter, discover unparalleled dining with a world of inspiration on your plate.
Flavours from around the world converge in one place - the Conservatorium hotel. Whether you seek the inimitable tastes of the East or the classics of the West, dining in Amsterdam has never been easier. In the end, it's all in one destination.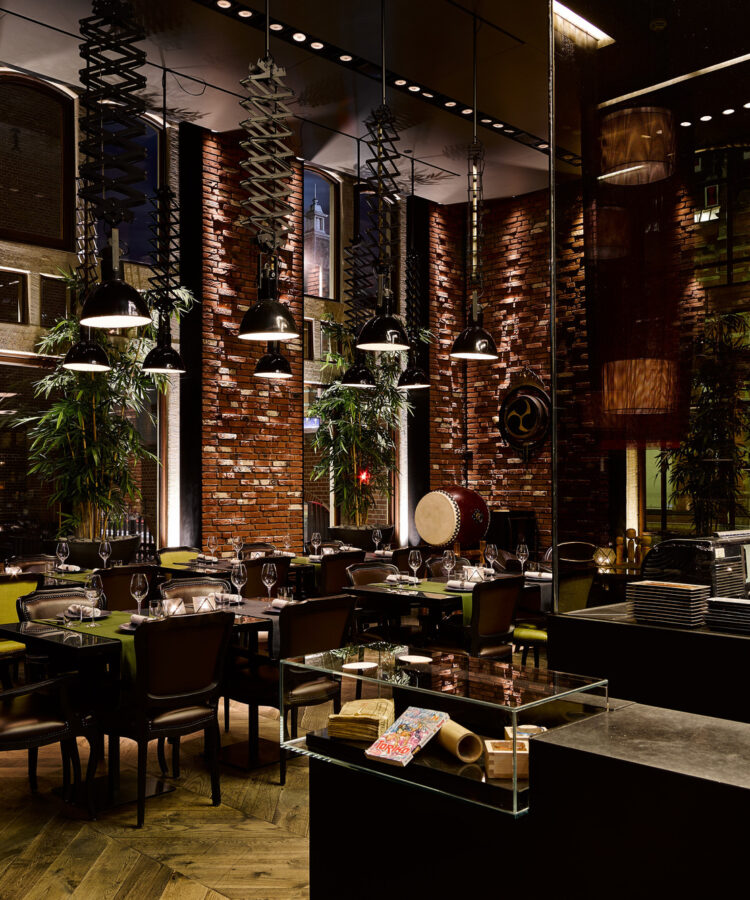 Taiko Cuisine
Schilo van Coevorden's concept behind Taiko is simple - take the sensuality and beauty of Asian cuisine and effortlessly blend it with local ingredients and flair. The result? One of Amsterdam's hottest dining destinations, one which consistently redefines what modern dining can do for your palette. Flavour, aroma, texture; everything is an experience here.
Brasserie
This is where the everyday happens, from a delicious breakfast to a lunch meeting that's bound to impress. Housed in the hotel's expansive, open-air lobby, with signature black-and-green decor, the Brasserie in the Conservatorium hotel is the contemporary choice for locals and guests alike. And with a flawlessly composed menu, why wouldn't it?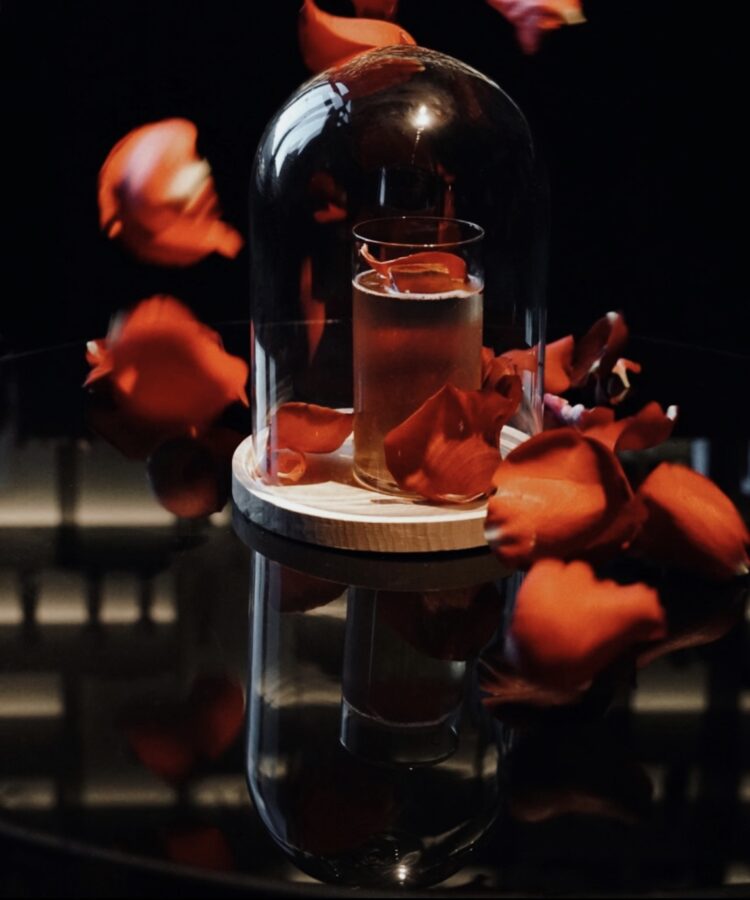 Taiko Bar
A dash of the Taiko Cuisine menu, a sprinkle of the Roppongi nightclub scene, and you've unearthed the recipe for the electrifying attitude of Taiko Bar. Good food, creative cocktails, and music that's bound to get you in the mood for a great time. After all, that's the Taiko modus.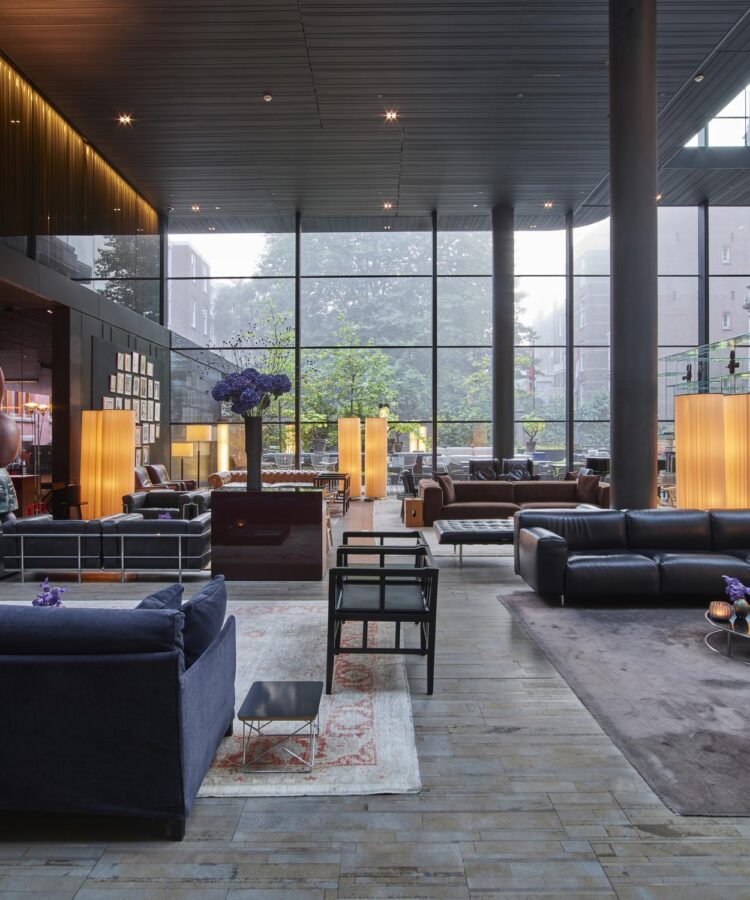 Lounge
The Conservatorium hotel's Lounge is renowned both home and abroad as the 'living room of Amsterdam', and for good reason. Natural light floods the space during the day, whilst a low-key, earthy ambiance overtakes the space in the evening - but no matter the time of day, this space is visited by all, for meetings, quick catch-ups, and of course, simply curated cocktails and nibbles.