With fresh ingredients from around Quintana Roo and Yucatan, this is not just a dining experience – it's a vivacious voyage of flavour and excellence.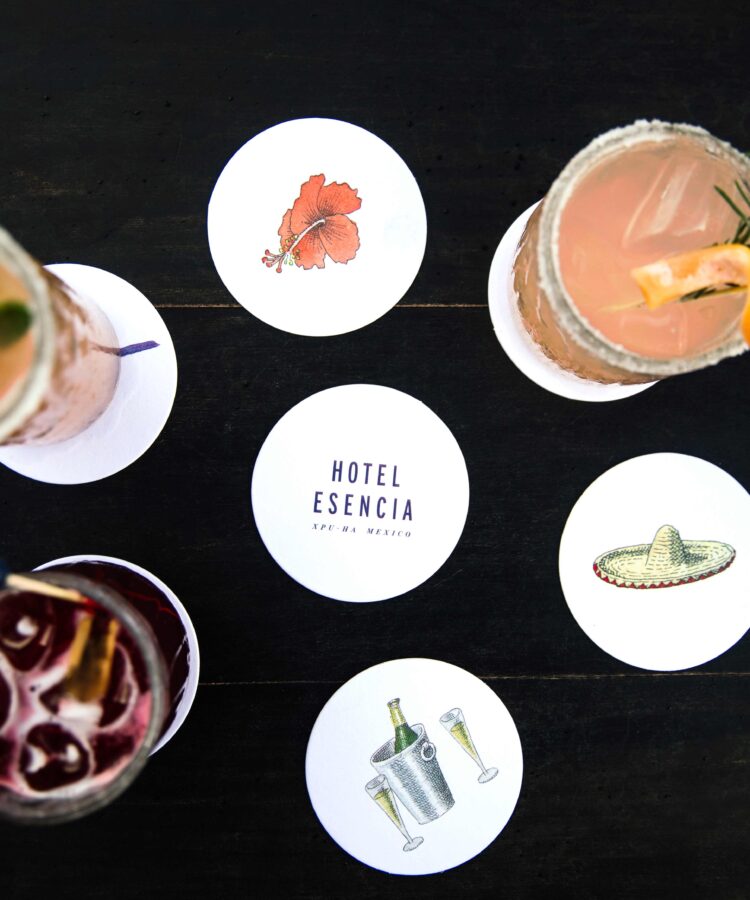 OVERVIEW
Mexican cuisine is much more than the stereotypes around it, and here, this is the foundation of thought.
Deep in Quintana Roo, adjacent to Yucatan, sits Xpu-Ha's very own hotspot for dining excursions. As you soak in the breeze from the Caribbean and sink into the luscious gardens that surround you, dive into a culinary experience that's unlike any other.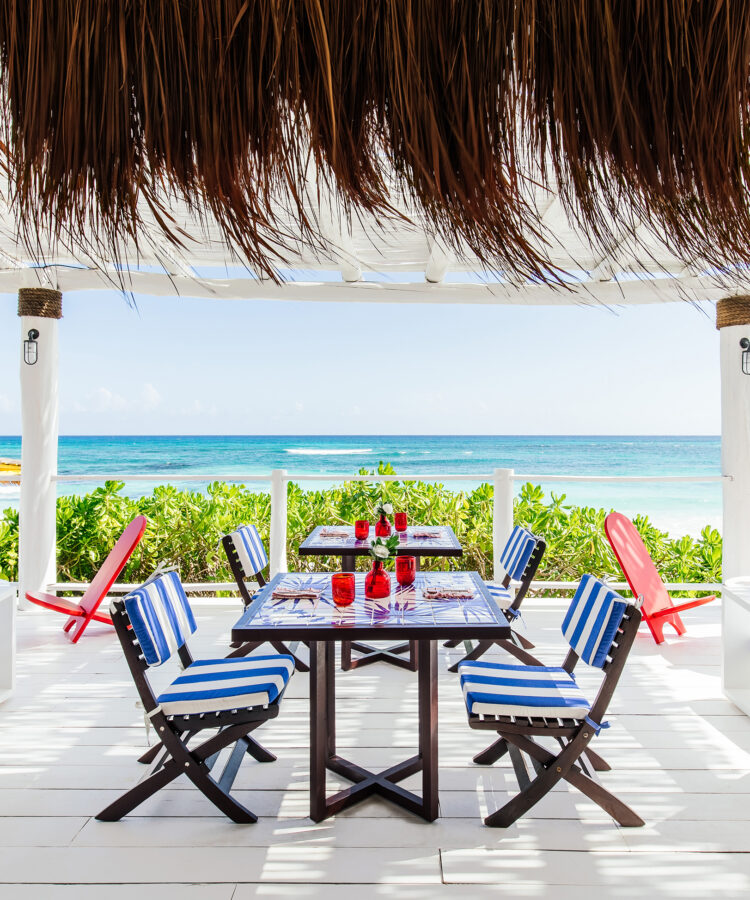 Mistura
A 180 degree view of the Caribbean, a sea-to-table ethos, and a creative flair indicative of Central America, Mistura takes Mexican gastronomy to new levels. Bask under the sunlight - or moonlight - with a carefully designed menu of seafood dishes, grilled specialities, as well as signature comfort foods. A hallmark dining option for a reason.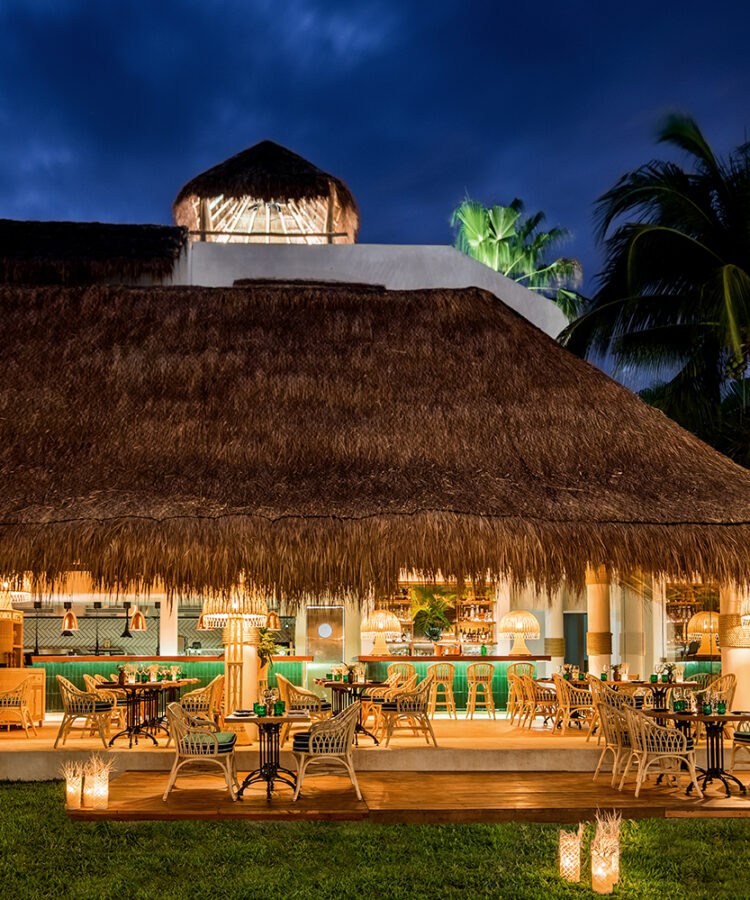 Beefbar Esencia
Established in Monaco in 2005, Beefbar has made another home at Esencia, becoming an epicurean epicentre in its own right in Xpu-Ha, Mexico. Exceptionally cut meats from Australian Black Onyx to Wx Wagyu and Japanese Kobe beef are paired with Esencia-exclusive menu items that reflect this paradisal spot, which begs the real question - what exactly will you select?
Taiyo
What do you get when you blend classic sushi tradition and Japanese dining with a Mexican twist? In one way, one has to discover this answer on their own at Taiyo, but expect a curated yet casual lunch and dinner menu incorporating fresh local ingredients in a way that positively sings. And yes - omakase is most certainly on the table.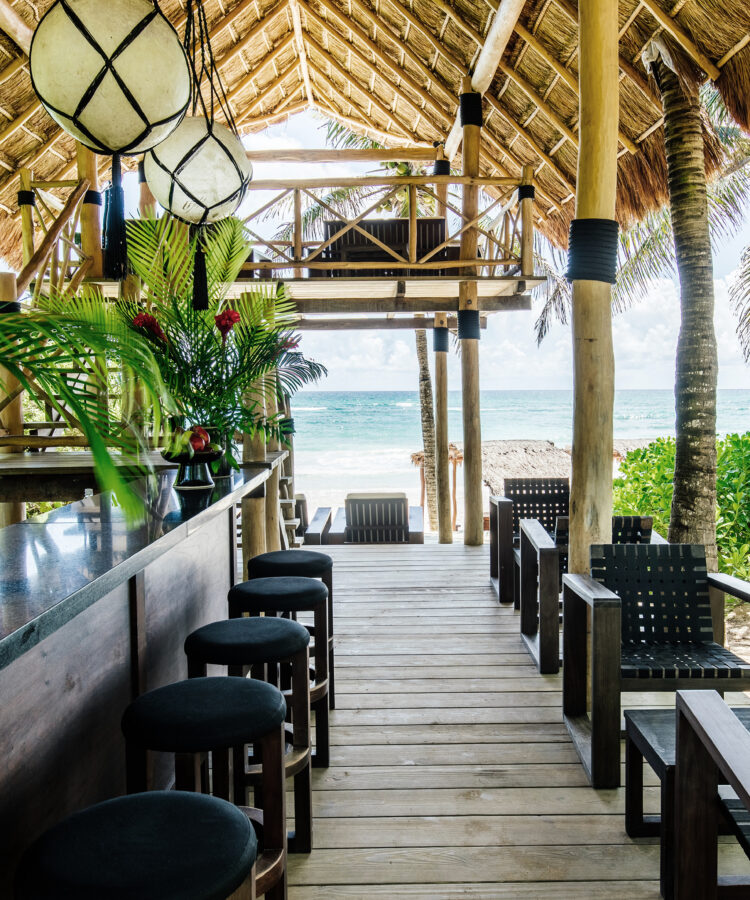 Beach Bar
Signature cocktails? Check. Two storey palapa? Check. With a warm sea breeze and some of the best views on site, this is your perfect excuse for a beach day.