Modern wellbeing isn't always about complication – especially when it's rooted in ancient customs.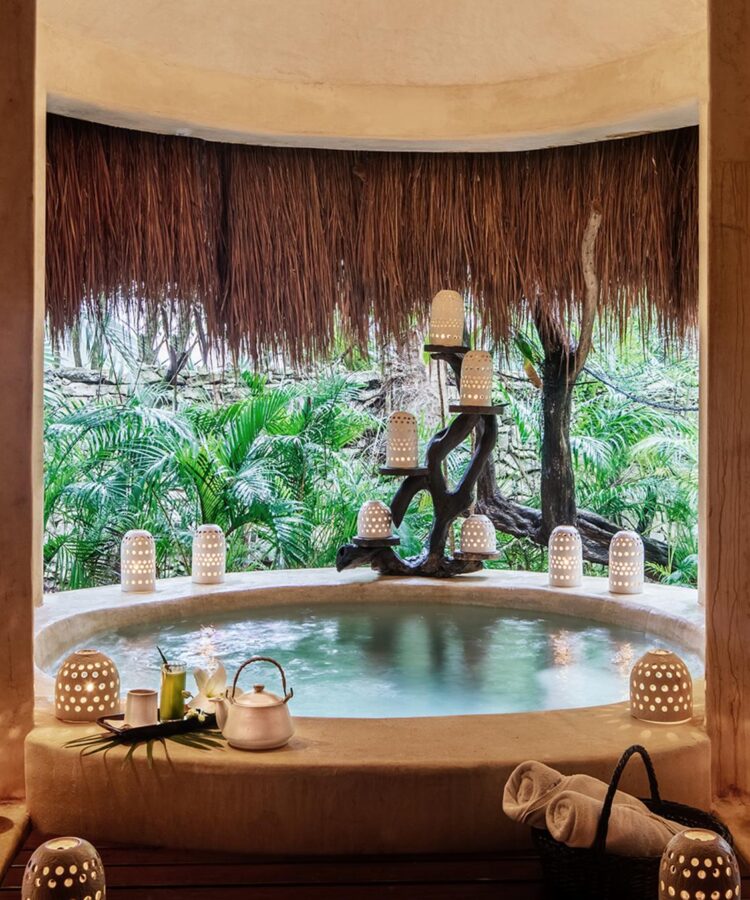 WELLNESS
Your wellness has never been easier than when under a palapa roof.
As you overlook the Esencia estate's cenote, you may feel like you've stumbled into an otherworldly portal. Watched over by a statue of the goddess Ixchel, the Mayan deity of the moon, love, and fertility, you are overcome by an overwhelming realisation - that this is just the beginning of your wellness journey in the Esencia Spa & Health Club.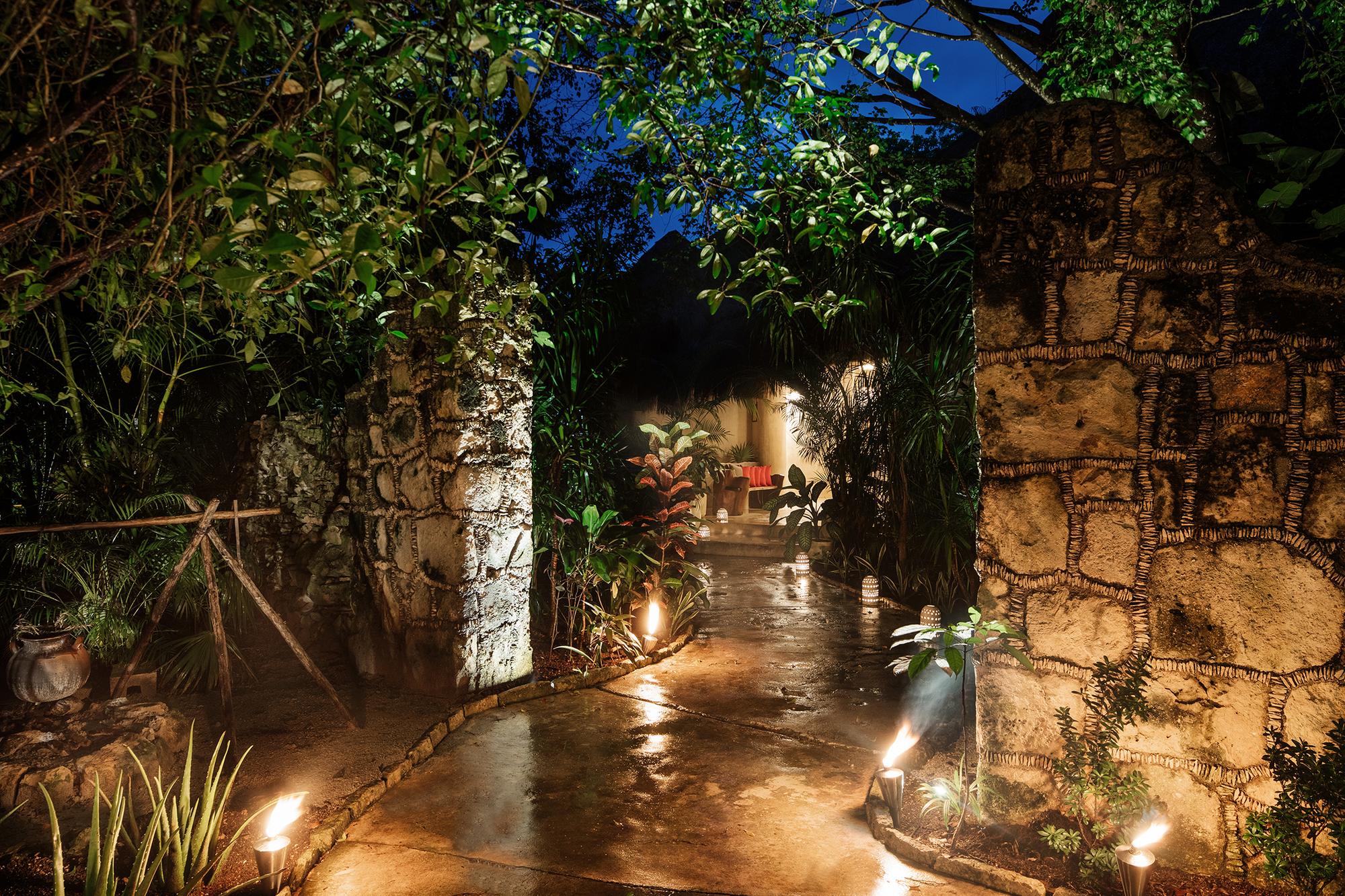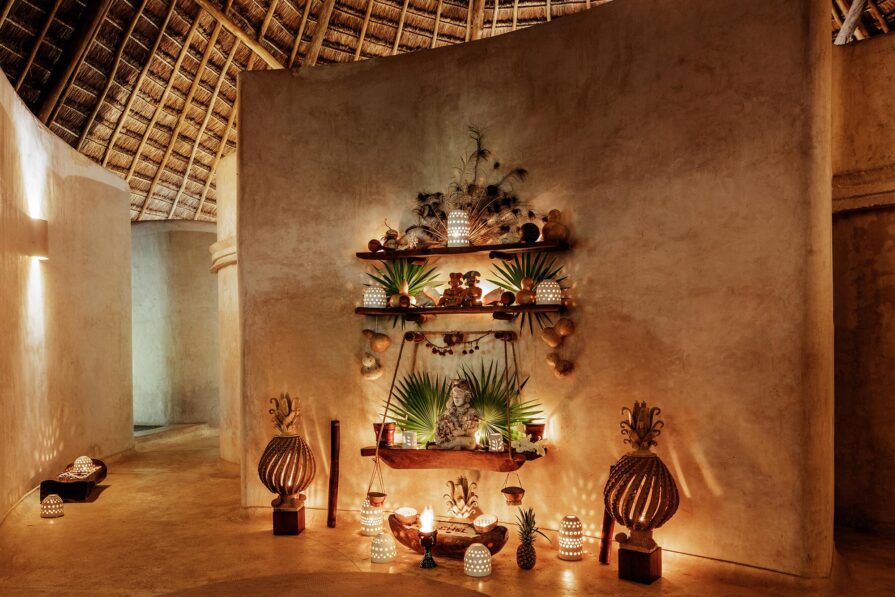 This is wellness, reimagined
Consider this your own personal wellness retreat. With sprawling space to achieve your goals, or even just unwind, it's no wonder Hotel Esencia's spa and health club has been named 'Mexico's Best Spa' by Forbes Travel Guide.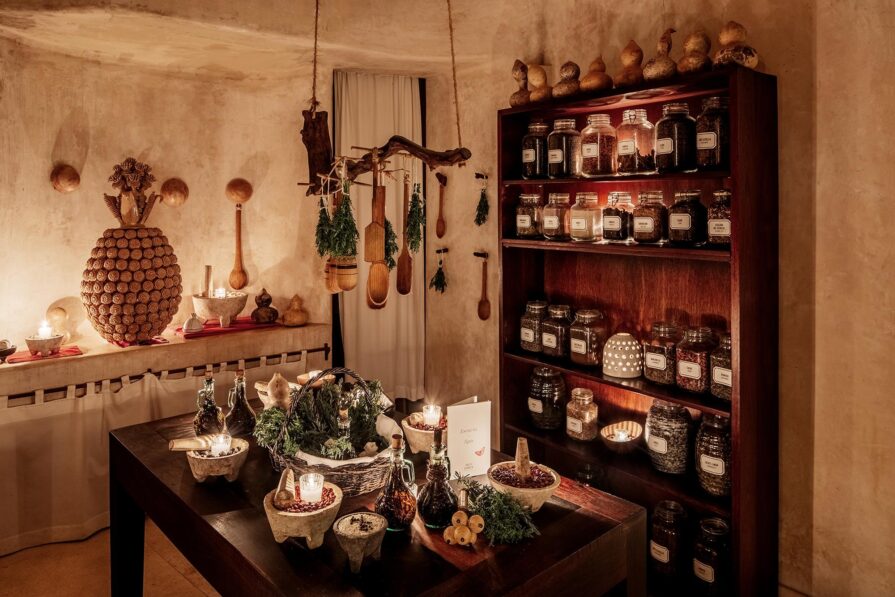 Submerge into a world of tradition
This is where it all begins. A traditional Mayan kitchen laboratory, where the Esencia therapists are busy conceiving bespoke treatments and programs. The best part? Everything stays local – from the waters of the Caribbean to the soils of the Mayan jungle.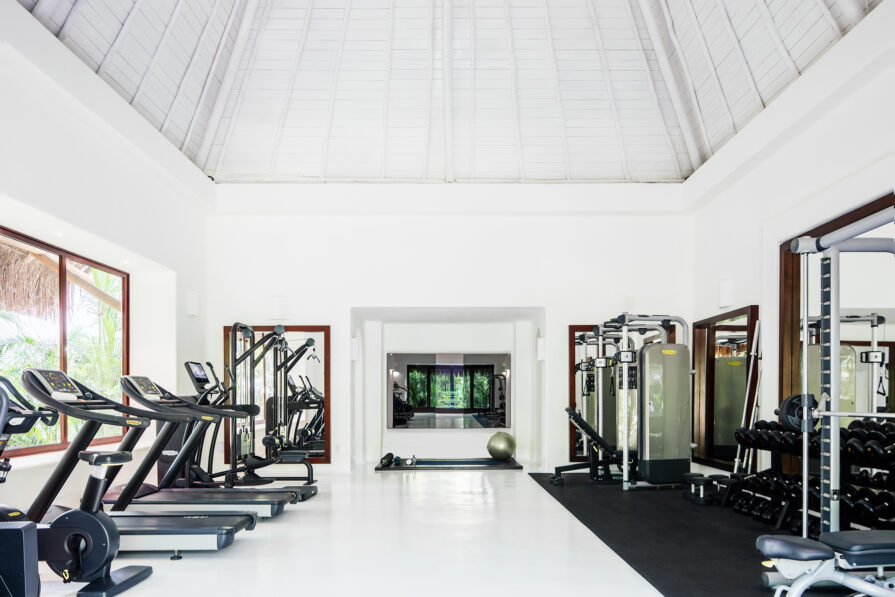 Fitness doesn't need to take a backseat
State of the art Technogym equipment, including cardio and weight machines, sit alongside virtual personal trainer The Mirror, whilst Woodway treadmills, free weights, and personal instruction help curate your perfect fitness regime.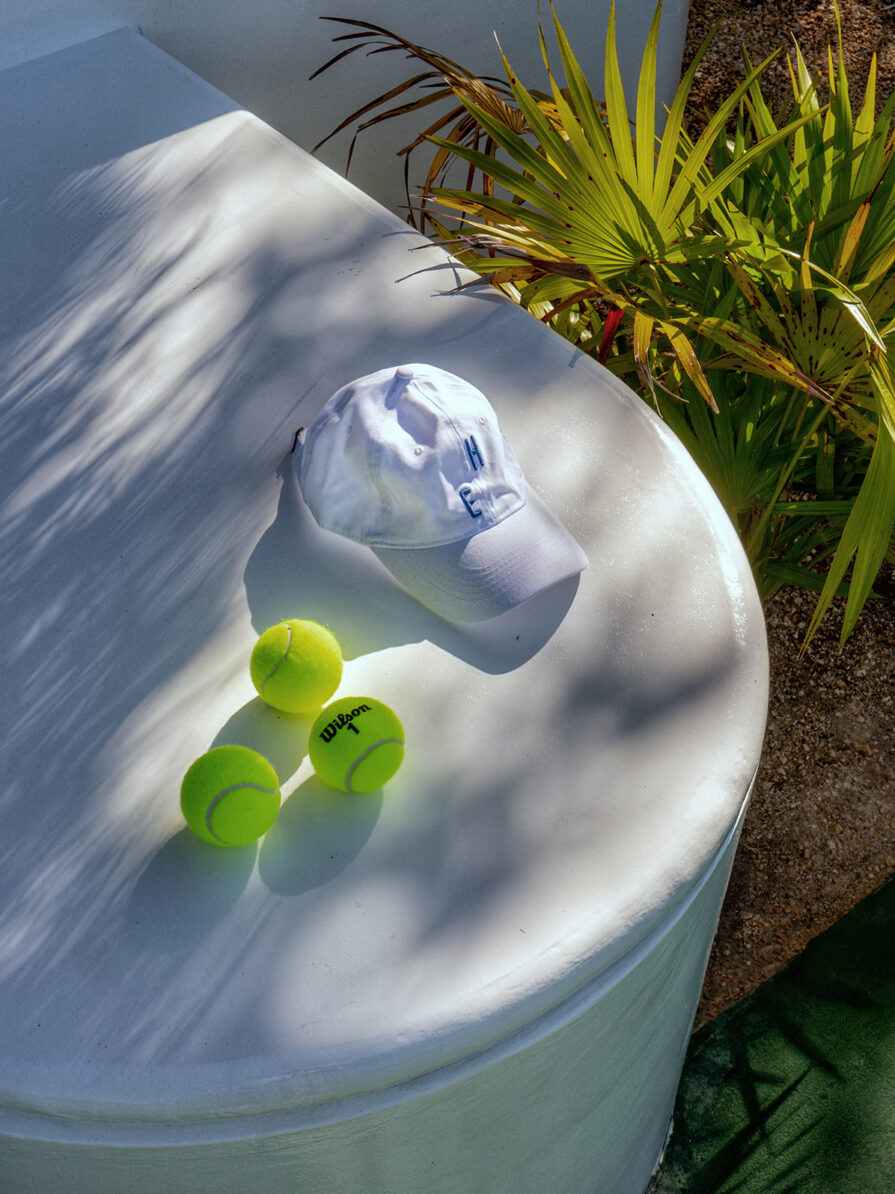 Next stop, a Grand Slam
Tennis aficionados and newcomers alike will thrive at Esencia. Featuring a U.S. Open-standard tennis court on the grounds, perfecting your technique has never been easier. Take a break in the tennis pavillion, complete with chilled water and comfortable seating.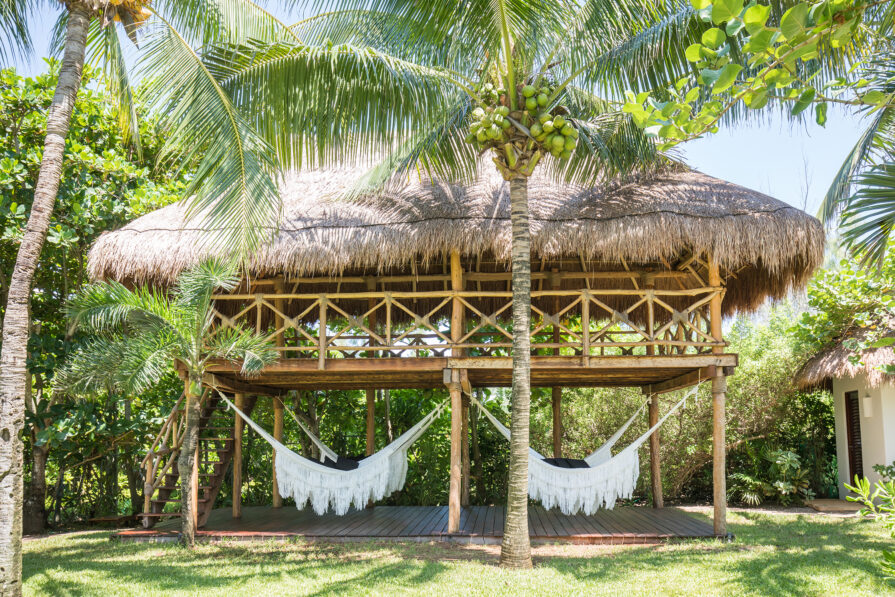 Ready for something entirely different?
No excursion to this Mexican paradise is complete without a little adventure. Ideally situated between Tulum and Playa del Carmen, broaden your physical and mental wellness in new ways, from diving and snorkeling to visiting Mayan ruins and the Sian Ka'an UNESCO site. Or simply partake in yoga lessons at Esencia – either way, you've got a world of choice.