As you relax high above Hong Kong, take your wellness journey to even loftier heights.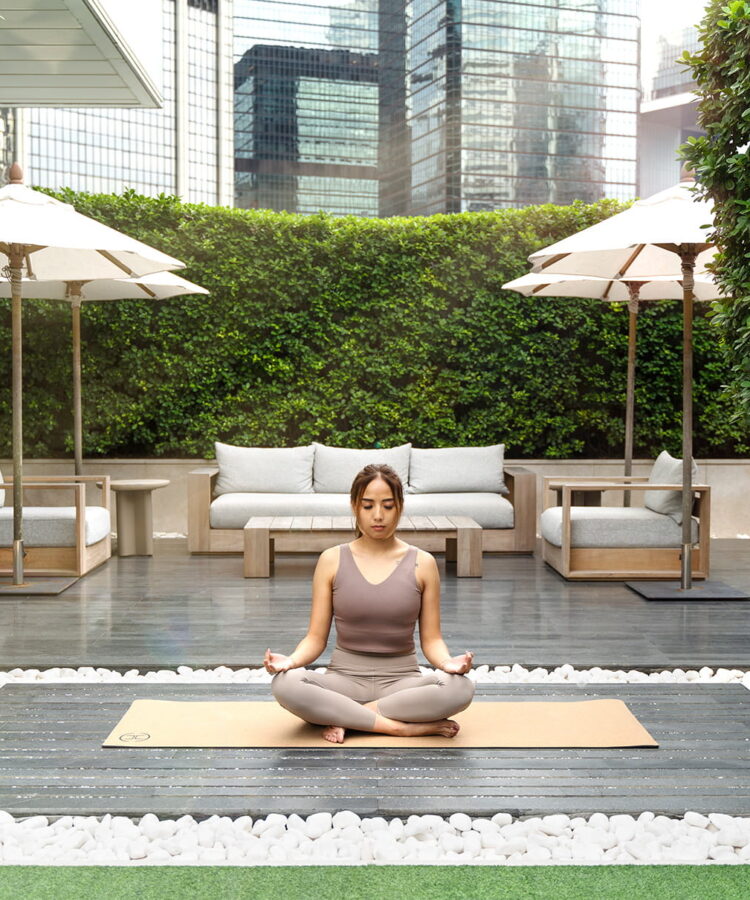 WELLNESS
This is a new level of wellness - almost literally.
Unlike any other destination in Hong Kong, The Upper House brings wellness to new heights. In cloud breaching spaces, rediscover your zen with a carefully considered approach to wellness, and revel in the sights to keep you grounded.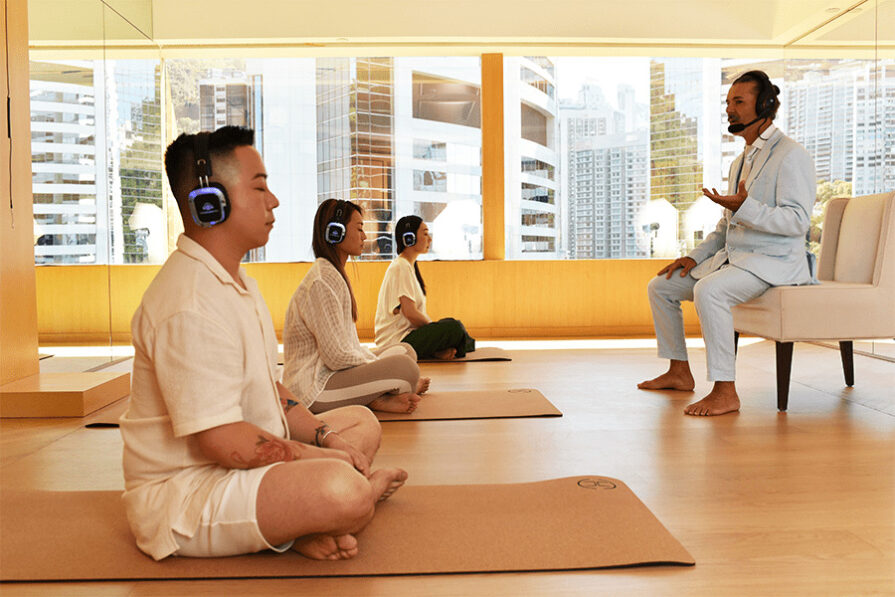 A cloud-breaching way to experience wellness.
Relaxing sights of Hong Kong, with spacious areas to breathe and centre oneself. Specialist yoga, in-depth wellness retreats, and a running club all combine to become Hong Kong's leading wellness destination.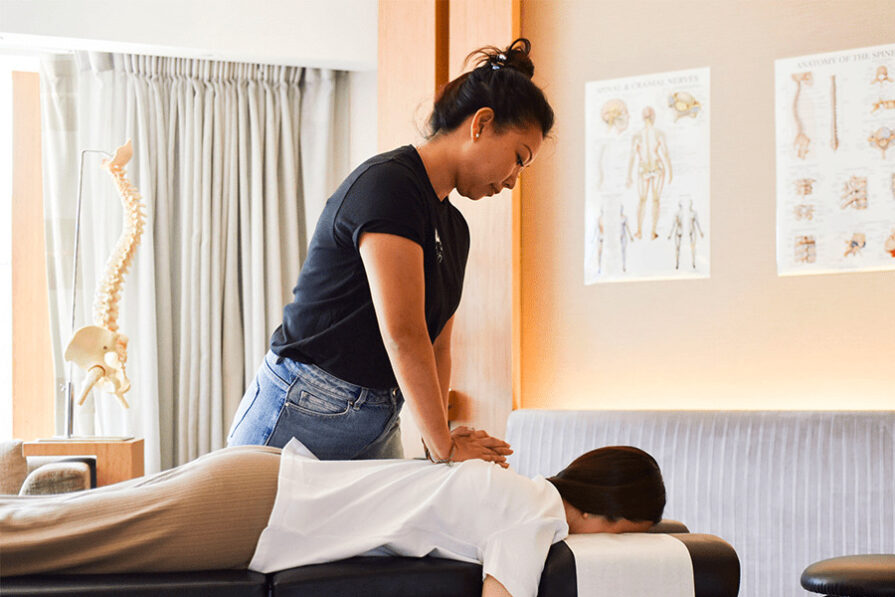 One-of-a-kind residencies; one destination.
Unique to The Upper House are Wellness Residencies, where leading therapies and practices take place under a singular roof. Discover everything from yoga and shamanic energy healing to light laser technology and hypnosis therapy, plus an exclusive make-up studio and the resident UP!health Chiropractors.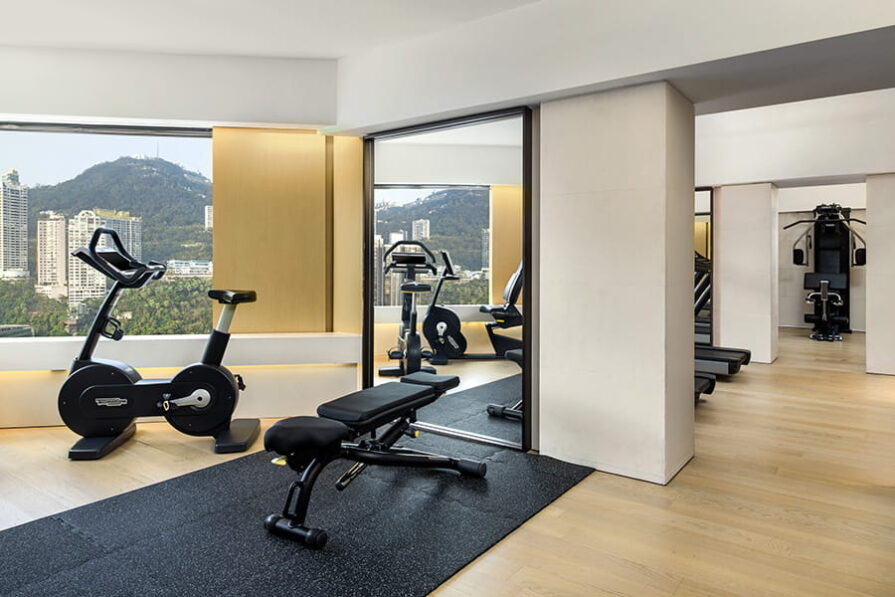 Ready to have some sky-high goals?
Open 24 hours a day, the Technogym equipped fitness suite at The Upper House is the perfect place to achieve your fitness potential. Island views are combined with bespoke personal training sessions (upon request) for next-level sweat.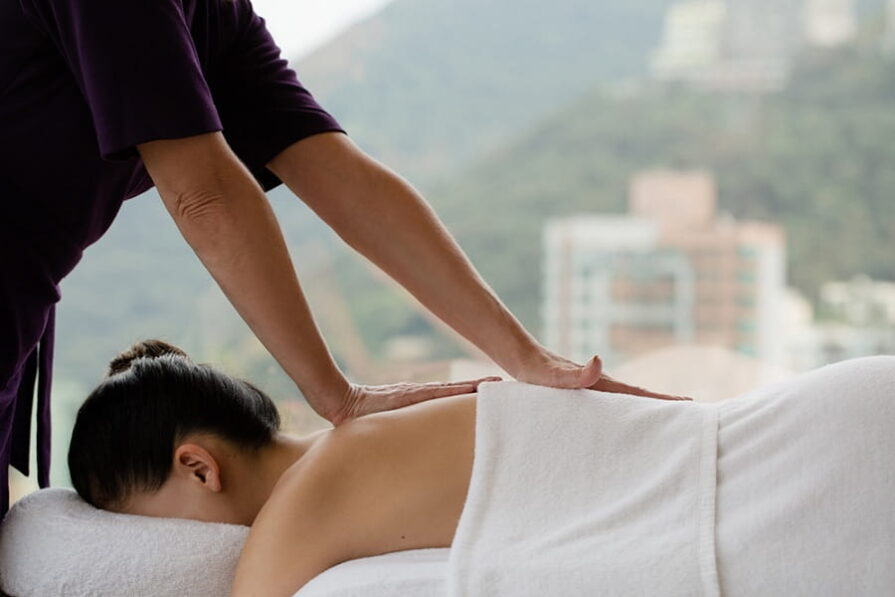 Bringing wellness to you
Relieve stress, soothe your mind, and unwind in the comforting surroundings of your room or suite. This aromatherapy massage Unwind and relax in the comfort of your room with a revitalising aromatherapy massage that soothes, relieves stress and helps improve sleep and well-being.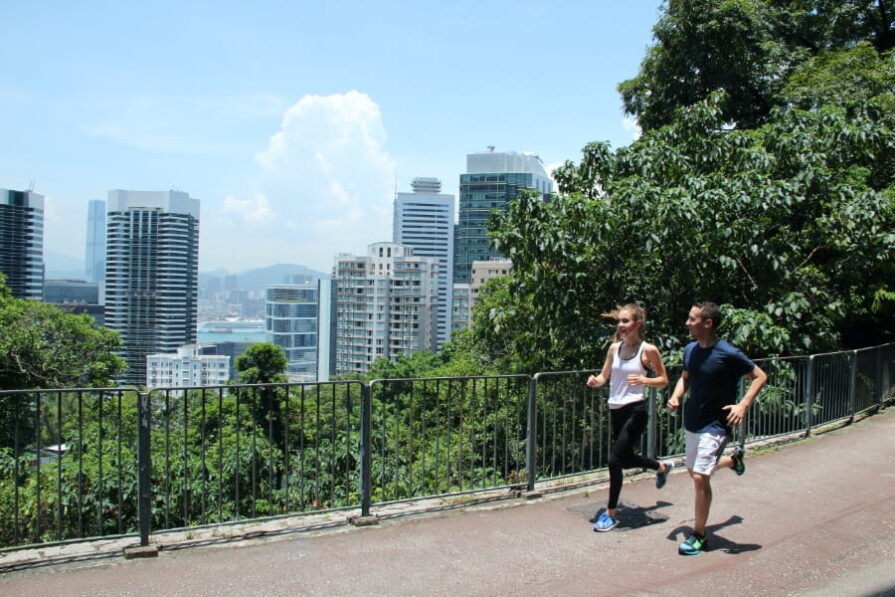 Together again
Ready to run? The first Monday of every month, visit The Upper House to partake in #TUHRunningClub, taking you through the leafy pathways around the House, and earning you some bonus wellness points for gathering together.